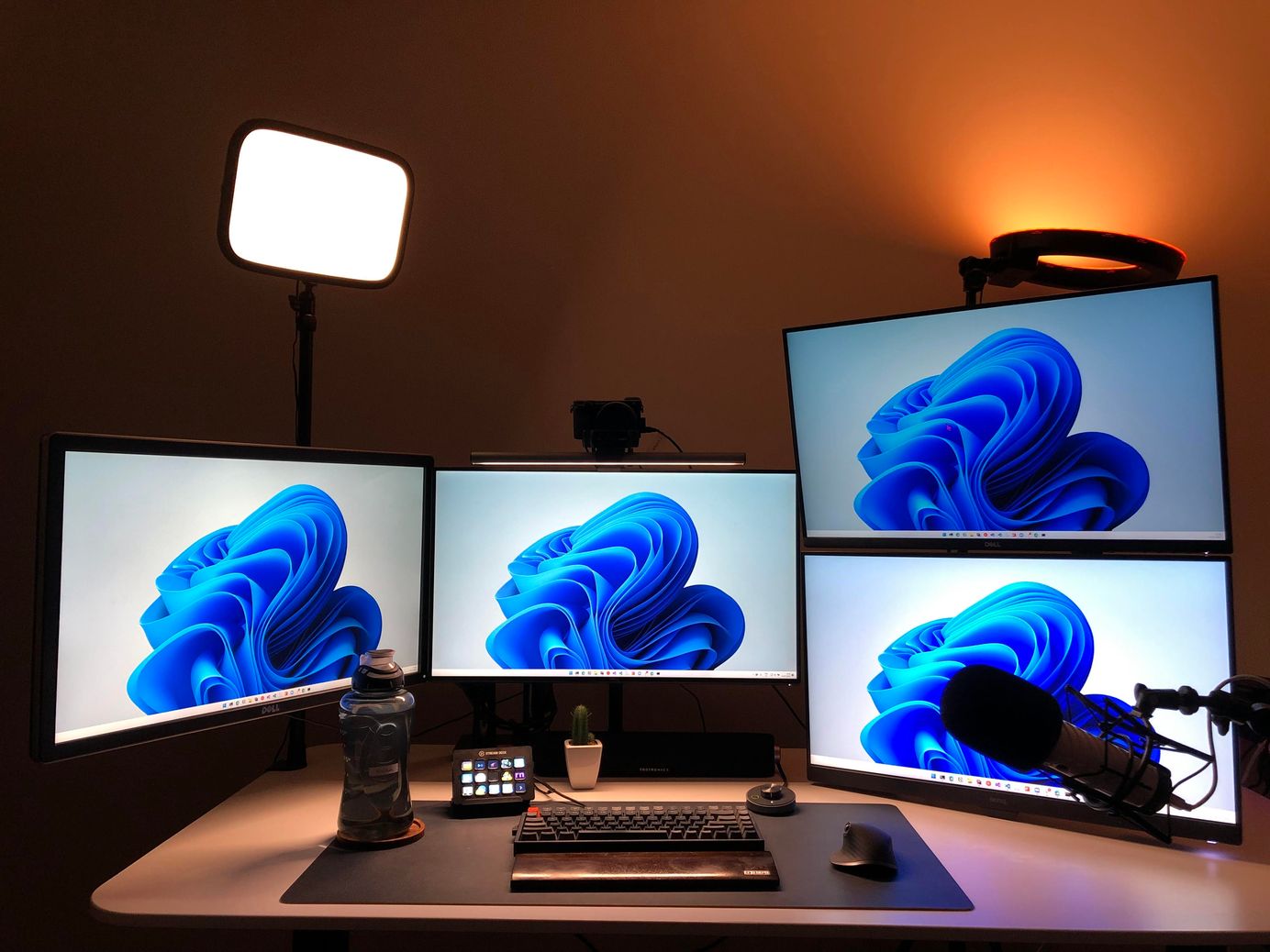 Uses
My daily drivers, tools, softwares and gadgets that help me do what I do. I do keep changing things often, so plan to keep this page updated as it happens.
Table of Contents
I get asked a lot about the tools - both software and hardware - that I use for different parts of my work.
This Uses page covers all the tools that I use personally and professionally.
I will keep this up to date, so most probably, what's listed here is what I am using currently.
I've been slowly building up my desk setup over the years. Some of the items, even though costly, pay off a lot considering their lifetime and usefulness.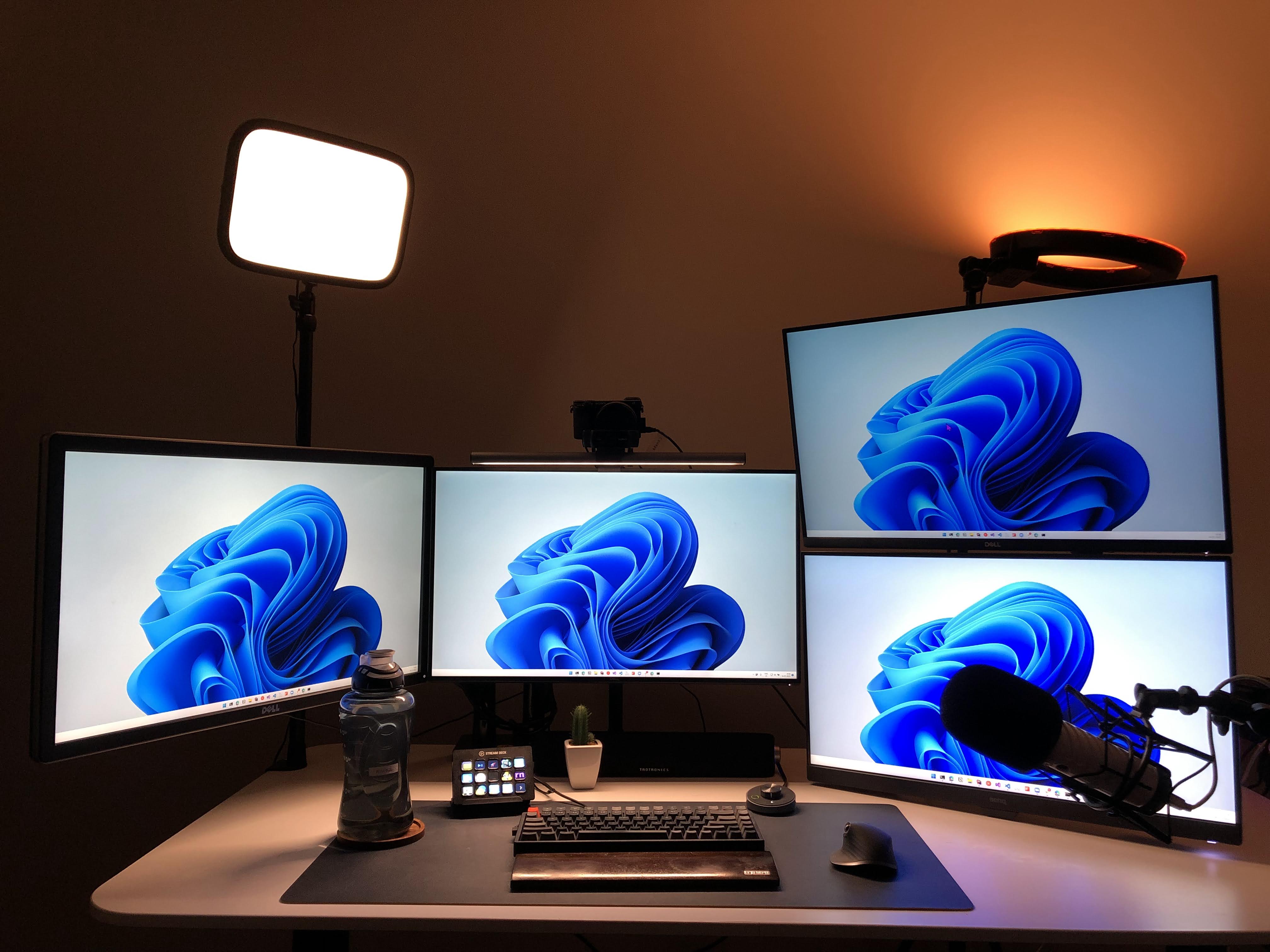 Workstation
Laptop - Metabox Prime-X
My current laptop is a Metabox Prime-X (X170KM-G) and is a work (Oztix) allowance. Before, I was using a Lenovo X1 Carbon Extreme Gen 2 and a Surface Pro 5 (both under Readify/Telstra Purple device allowance).
I've been fortunate to work for employers with a generous device allowance policy, which makes getting such high-end machines possible. The laptop sits on top of the TopMate C12 Laptop cooling pad.
Monitors
I started with no monitors initially. I was always comfortable working off a single screen (still can/do if needed). However, additional screens have their benefits. I am unsure whether there is a sweet spot of productivity to the number of monitors, but I think I have too many now. I had two until last year and recently added a third one. But the loving folks at BenQ Australia recently sent me the 4th one, and I happily added that to my setup. I love the Eye-care features of the BenQ monitor, especially the coding and reading modes on it.
Monitor Arms
Monitor arms free up a lot of desk space and make moving and adjusting the monitors easy. It's a great addition if you have multiple monitors. I keep switching around the monitor positions and orientations. Currently, I have two North Bayou mounts - the NB H180 and the G32 - both holds two monitors each.
Keychron K2 Mechanical Keyboard
I use the Keychron K2 (first version) with the brown switches and wood palm rest. I love this keyboard, and it's an excellent value for money and a great way to get into the mechanical keyboard space. Even though it supports wireless, I use it wired, so I don't have to remember to charge it.
Logitech Mx Master 3
I have used the Logitech Mx Master since the first model was out. The first version lasted a long time, and I upgraded once to the MX Master 3. I love this mouse, especially since you can customize it based on your application. I use it heavily for my editing and also for navigating around code.
BenQ Screenbar Plus
The fantastic folks at BenQ Australia also sent me a BenQ Screenbar Plus along with the monitor. It works great to light up the desk. It's beneficial for me in the early mornings and gives a great ambiance and focus for working. It mounts up so easily on my Dell monitor; the best part is that it also easily mounts the webcam.
TaoTronics Sound bar
I like to have hands-free meetings and discussions. While I do have headphones that I occasionally use for meetings, most of the time, I prefer to use the speakers and talk through my external mic. I have the TaoTronics Computer Speaker, which has been working fine.
Elgato Stream deck
I got this mainly for doing more live videos on YouTube, and the one thing I haven't done ever since is going live 😄 This, however, is a great addition to launch things quickly, automate steps, zoom meetings, and a lot more.
Logitech c922 webcam
When I started with YouTube, I was using this for the recordings. Now, this is mostly for office Zoom meetings. I have this on top of the BenQ Screenbar, and it works perfectly.
IKEA Bekant Sit/Stand
The IKEA Bekant is a perfect desk to house my entire setup. I have the larger size variant, which has enough space for everything and is sturdy.
Herman Miller Aeron chair
Invest in a good chair if you are working on a desk and from home. I got the Aeron back in 2019 and haven't regretted spending that extra money, "just for a chair".
FEZIBO Balance Board
Funny, right? Invest in a good chair, buy a standing desk, and guess what? More things to help you while you are standing. The wobble board is fun and also good for the legs for extended standing. I alternate between sit and stand mode while working. I have the Medium sized in the Altostratus Gray color.
IKEA Alex drawer
This is a no-fail drawer unit. I don't have a lot of things in it, but most of the things that would otherwise clutter the desk go in here. I mostly have a clear desk, except for my water bottle or the coffee mug.
YouTube/Screencasts/Courses
Below is the list of things that specifically help me make YouTube/Screencast videos.
Productivity
Editor + Terminal
Fitness
Jabra Elite Active 75t
I use it for my runs, and it's a great fit. It's ideal for running and staying fit throughout the run. This is also comfortable for long runs.
Tacx Neo
I use the Tacx Neo first-generation bike trainer paired with Zwift for cycling.
Fenix 3HR
I wear this all the time, and it is a great watch, especially if you are into running/cycling/swimming. It's great to track runs and other workouts.
Rahul Nath Newsletter
Join the newsletter to receive the latest updates in your inbox.
---