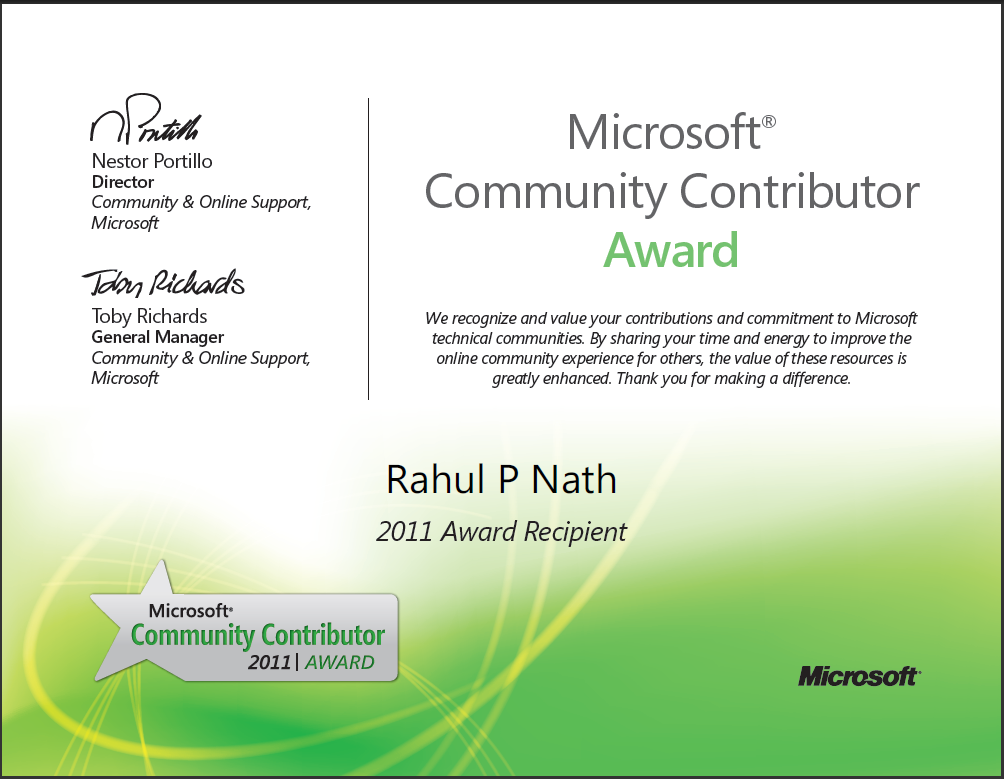 Table of Contents
For all those who are wondering what this stars are,please go through my first post on this.
Casually browsing through my mails today morning,I found a mail with the subject stating,'Your online community contributions have been recognized by Microsoft',informing me that I have won the Microsoft Community Contributor Award.Really excited to have the first award for a technical contribution,and that too from Microsoft.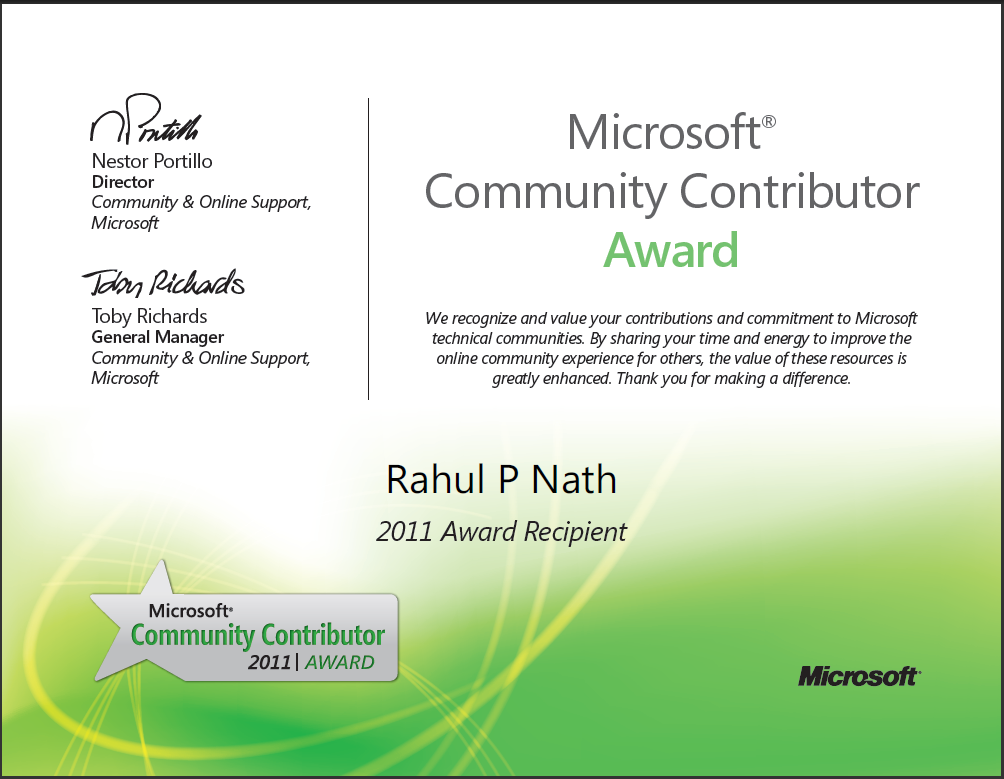 I appreciate Microsoft for promoting community contributors and rewarding them.Personally,I enjoy contributing in communities as I find it one another way to learn.I used not just reply to questions that I knew,but often ended up creating a sample application and finding out the solution first,which has helped me a lot in learning.
I would like to thank Microsoft and all the community members and people who would  have nominated me for this award.
Stars Do Count sometimes :)
edit: The award would be retired as now I am an Microsoft employee.I had intimated them on this ,as I guess somehow their records missed that I am their employee :).So got the mail confirmation today..award is retired .Still it's a good feeling in having achieved it at the first place.
Rahul Nath Newsletter
Join the newsletter to receive the latest updates in your inbox.
---