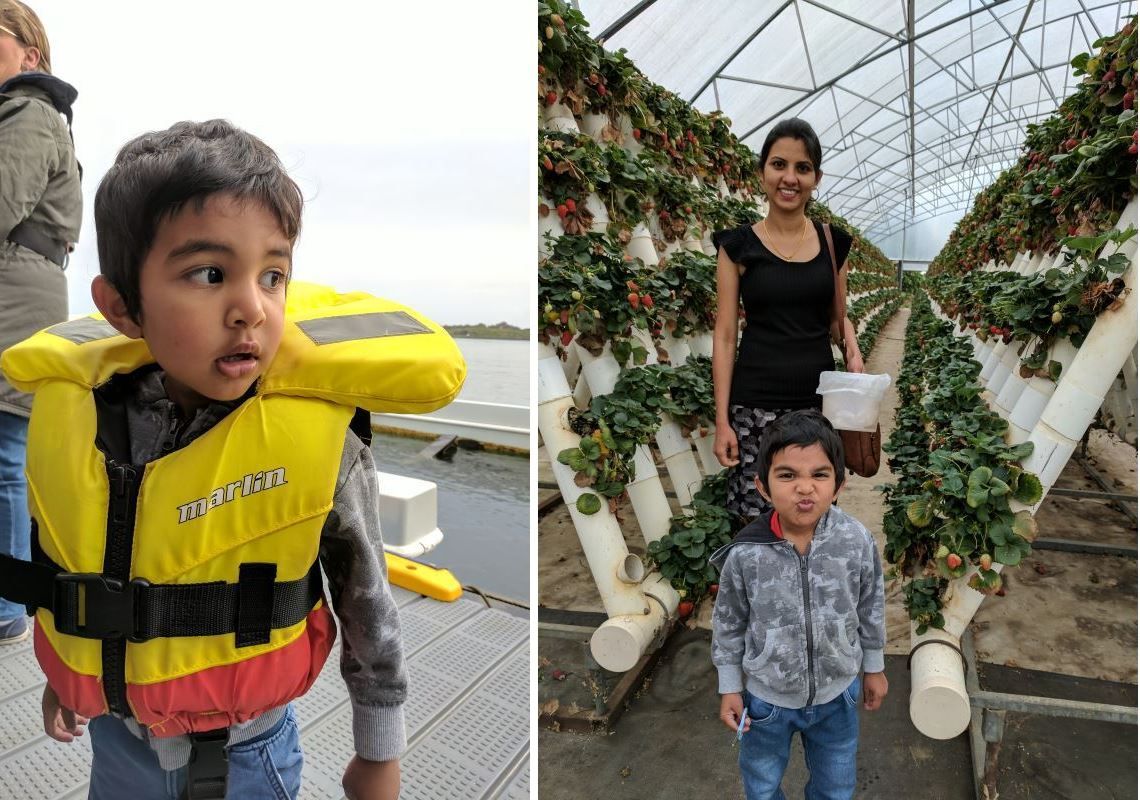 Trips for the (Long) Weekend Around Sydney
Looking to stay overnight for a short vacation. Here are a list of places around Sydney.
Table of Contents
A while back I had written about various one-day trip options around Sydney. Here is a list of places that we traveled around Sydney during long weekend breaks with a day or two overnight stays.
TLDR;
Coffs Harbour is one of the places that I liked the most of all my trips. It's been almost a year since I made my trip and the memories are still fresh. The beaches are great, especially the Jetty Beach. The rainforest walk in Dorrigo was the best I have had to date, especially because of the rain the night before. Coffs Harbour is perfect for a 3-4 days trip and there are a lot of places to visit around.
We headed off to Port Macquarie to celebrate Gauthams birthday. Gautham likes strawberries a lot which was why we chose Port Macquarie. Ricardoes Tomatoes & Strawberries is located just ten minutes north of Port Macquarie and provides a unique experience for picking your own strawberries. You can spend around 2-3 hours here and make sure you don't miss the scones from the cafe. Port Macquarie is also a great place for whale watching and we headed off on an early morning trip to be with the whales. The boat ride (PortJet) in itself is an experience and to our luck, we were able to see around 3 whales up close. We also went to Dooragan National Park, Kattang, Perpendicular Point and Charles Hamsey lookout.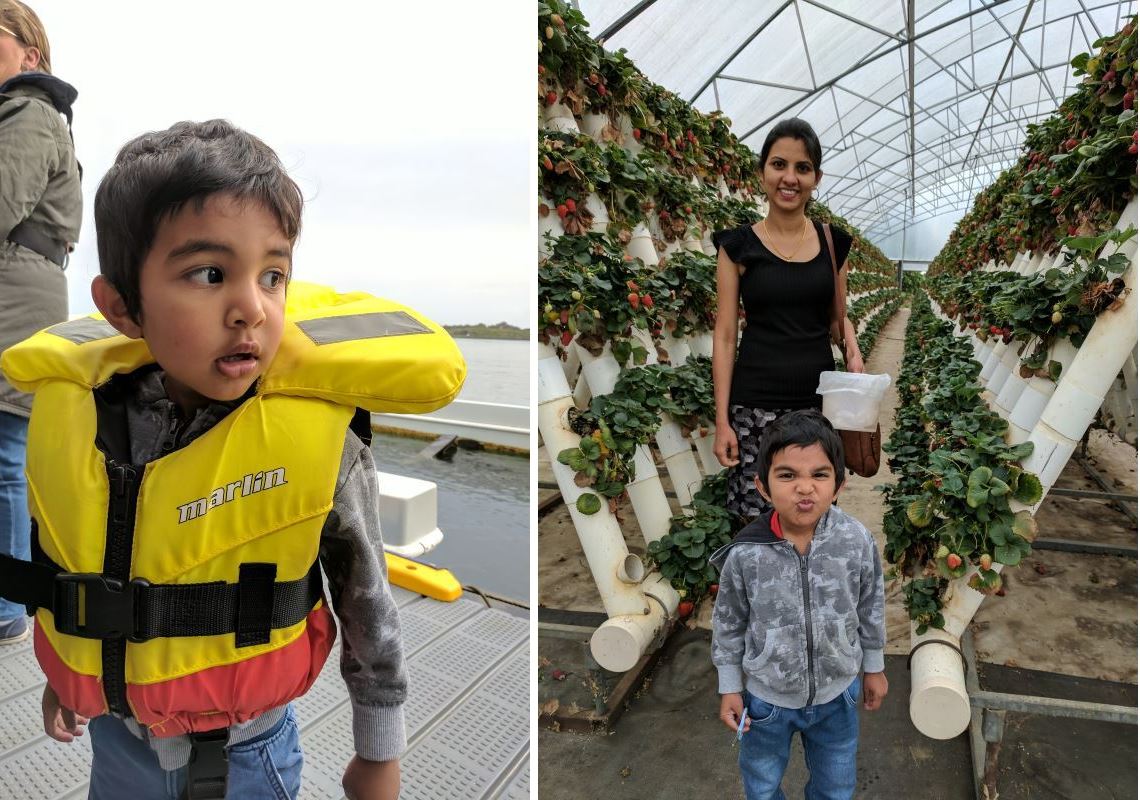 The Grand Pacific Drive makes a great one day trip as well as a multi-day trip for those who want to take their time along this stretch of land. Starting from Royal National Park and stretching all the way to Sapphire Coast, this makes a great drive with beautiful scenery and also a lot of places to visit. The Grand Pacific Drive site has all the details that you need to plan your trip. It also has a trip planner that makes planning easier. If you want to cover most of the places along the way during a single trip, it is best to give it 2-3 days. During my trip, I stopped over at Wollongong and only made my way till Kiama.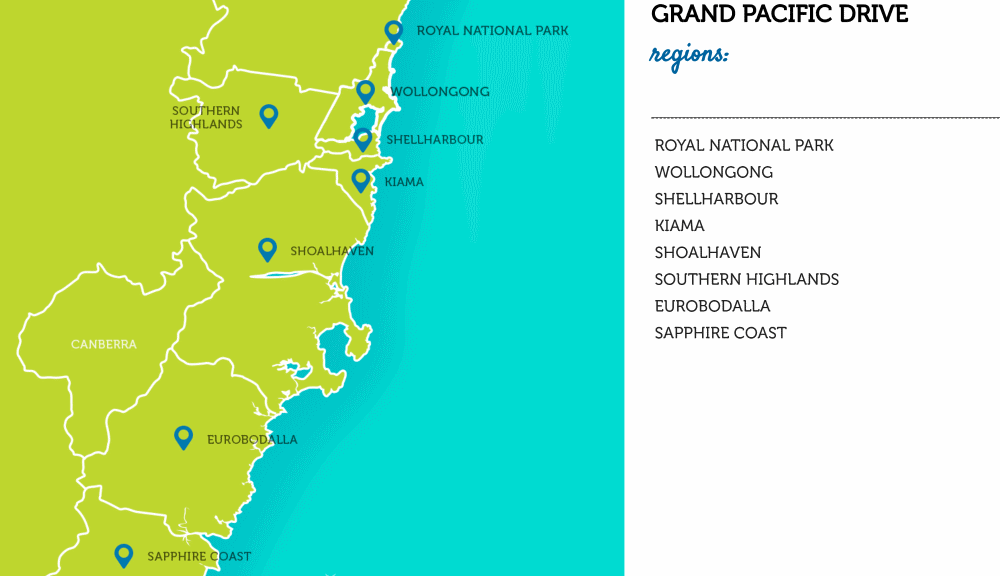 Just 90 minutes from Sydney by car, the Blue Mountains has a lot of attractions worth visiting, making it a good place for an extended weekend trip. Wentworth Falls, Echo Point, and Three Sisters are some of the popular lookouts. Scenic World offers some good rides and entertainment for kids. I liked the worlds steepest incline railway ride in particular. The entry tickets are a bit overpriced though.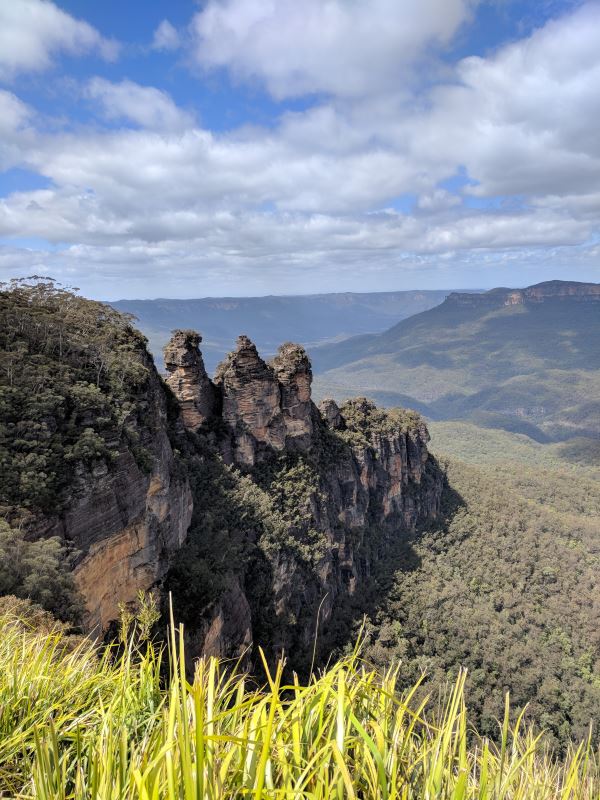 Jenolan Caves is another one hour drive from the Blue Mountains and is a must-do. It's great for people of all ages and if you have kids they will love it. Make sure you check the different cave options and choose one that fits the people in your group. Booking a spot in advance might help and make sure you arrive on time. The drive up there might be a bit slower so give enough buffer time before your cave walk starts.
Unlike Sydney, Canberra is a planned city and you can tell that from the moment you enter it. It's a beautiful little city with lots of variety of things to visit. We started off with the Cockington Green Gardens followed by the National Dinosaur museum. You can spend almost half a day with these and try out the Hamlet, Food Trucks. The Parliment House and Australian War Memorial is also worth visiting. If you time your visit during September-October you can also see the Floriade - the tulip flower festival.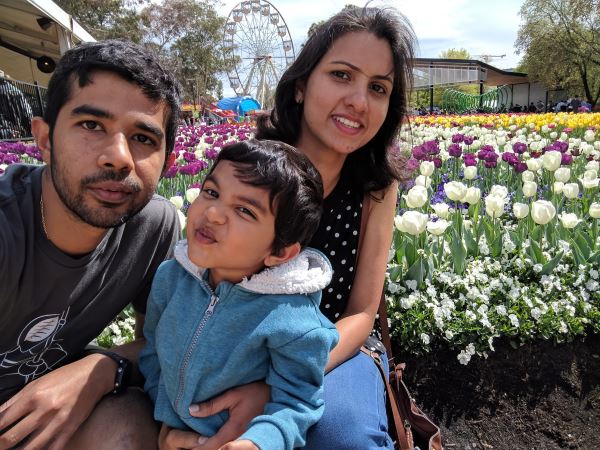 Nelson Bay, Hunter Valley, Orange, Port Stephens etc are some of the places that are on our list but could not make it yet. I moved over to Brisbane end of last year and not sure when I will have another chance to explore more around Sydney. But I have new places to look forward to now - Exploring Brisbane!
Rahul Nath Newsletter
Join the newsletter to receive the latest updates in your inbox.
---